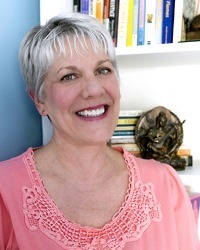 Kim Pentecost
Intuitive Coach, Healer, Founder of Wisdom Dance
The only way to understand the tremendous range of skills and knowledge Kim Pentecost brings to bear for your personal and professional growth and healing is to work with her.Her compassionate wisdom speaks right to the heart of complex issues. With her combined down to earth approach, she weaves insight, new understanding, growth and healing with empowerment and practical techniques to help you align with your own unique purpose. You will integrate new ways of thinking and acting into your personal and professional life so you can live the life you came to live. Kim's background and training are as multi-faceted as the broad range of people and businesses with whom she works locally, nationally and globally.
Her expansive experience over the last 28 years has prompted her to work based on the knowledge that spirituality is not about religion or a specific doctrine. Spirituality is about your living your own personal philosophy to the fullest and contributing the best expression of you. This means that you are using your innate intuitive abilities to bring about greater creativity and a solid sense of well-being in all aspects of your life.Simply put, Kim is an intuitive healer, spiritual teacher, business coach, author, strategist, radio and TV personality, and a lively, engaging keynote speaker. She is devoted to healing, education and empowerment of individuals, businesses and organizations so they can become more creative, productive, successful and ultimately, happier.
Kim graduated from the clairvoyant seminary of the Church of Natural Grace in San Francisco in 1987. She has been a columnist for several publications, and presents at conferences worldwide on empowerment and spirituality. She has been interviewed on TV and radio throughout the United States and has consulted for TV and movies. She has produced and recorded a guided meditation CD entitled In-Body Meditation ~ Foundational Meditations for Everyday Life and has published two books for those on their Spiritual path.