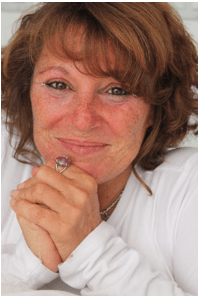 Lori Ann Spagna


 
Intuitive Healer, Author, Speaker, Visionary, Luminary


 
Lori Ann Spagna is an Ascension Guide, Lightworker, Wayshower, Best Selling Author, Teacher, Intuitive, Animal Communicator and Energy Healer who assists others to awaken to
their alignment with the true Divine Source which exists within each and every being so that all beings can live their best life ever.
As a Spiritual Teacher, Visionary, Lightworker, Starseed, Intuitive and Healer, Lori teaches about Ascension and acts as a guide to awakening Spiritually Minded Animal Lovers, Lightworkers, Starseeds and Wayshowers.
Lori has over 20 years of experience serving humans and animals around the world offering seminars and workshops on how we can improve our lives by learning from animals and aligning with The Divine Source and The 5th Dimensional Reality and beyond.
She has become recognized as an International Expert, Speaker, Author, Visionary, Lightworker, Intuitive and Healer for both 4 and 2-legged creatures. Lori is perhaps most well known for her recognition of the deep and intimate animal~human connection in terms of how animals mirror their human's behavioral, physical and emotional tendencies and for focus on the interconnectedness of all beings.
Her holistic approach is not simply about or for the animal, but also for the humans in their world and for the deep bond between them. Moreover, Lori's services provide to the humans that which their animal friend and the greater animal kingdom wants and desires for all humans.  Lori also leads powerful Ascension, Manifestation and Healing circles where she assists people and their pets to improve their lives by tapping into their true power via The Universal Source which exists within and connects us all. Lori also provides Sacred Energy Activations, Healing Transmissions, Ascension Code Activations and DNA Upgrades for people and animals.
Lori radically transformed her life after a series of near death experiences while living in Maui. She is a best selling author of the book, 'How Psychic Are You?: 7 Simple Steps to Unlocking Your Psychic Potential' as well as 'Animals in the Afterlife' and 'Learn Animal Communication', as well as the author of the upcoming book, 'Two Years in Maui'.  She is now actively engaged in assisting others through their awakeing and Ascension process during The Evolutionary Shift of Consciousness which is well underway on planet Earth.
For more information as well as a FREE Animal Communication class and a FREE Intuitive Development class, plus a FREE Juicy Living ebook, please visit: www.LoriSpagna.com.
To learn more about Lori Ann please visit…