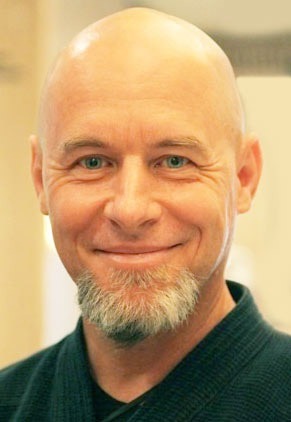 Max Christensen
Lama, Chinese Taoist, Sifu
Max Christensen, also known as Lama Ngakpha Dorje (Tibetan), Ching Fung Dao Shr (Chinese Taoist), Sifu Max, has dedicated his life to studying, understanding, and bringing forth a wealth of traditional spiritual and esoteric practices from around the world.
His path towards spiritual life and understanding began early, in his youth. At age six he embarked on his journey and commenced studies with Wudang Master Wu Xiao Deng of Hubei province, studying traditional Wudang Taoism, Baqua, Qigong, and Daoyin methods and practices in order to strengthen his body, mind, and spirit.
His thirst for knowledge and understanding of Spiritual truths inspired him to travel around the world and led him to study with many traditional teachers from diverse cultures.
It is from his travels, diverse experiences, and in-depth studies, that Max draws on and presents time-tested, esoteric root practices, through his KUNLUN NEI GUNG™ System.
In addition, to his extensive education and training in the Taoist arts, Max is also trained in Shamanic studies. Having spent time with the Mongolian Blue Wolf Shamanic tradition, where he learned the traditional way of the Shaman. Max also enjoys teaching the Shamanic arts.
His work with the Mongolian tradition, also led him to the way and healing methods of the Apache and Navaho traditions, and membership in the medicine path of the Red Willow Society in New Mexico. He trained in Hawaiian Lomi Lomi Lapa'au from the PeleKu and KaneLu traditions and also received empowerment of the Santig Dorje Phurba from Ralo Rinpoche. Of the Nyingma order of Tibetan Buddhism, Ralo Rinpoche gave him the title "Ngakpha Dorje," which identifies him as one who has the power to awaken dormant powers within.
With an association of over twenty years with his most recent teacher from the Shang-ching Taoist tradition of Southern China, Max has learned and teaches the extraordinary Taoist alchemical practices, which lead to the gold dragon body attainment.
Max Christensen has taught over 10,000 people worldwide, and continues to teach small group classes for those interested in learning and cultivating the ancient knowledge and practices, while discovering the mysteries of these arts.
Some of the traditions that Max has training in:
Apache and Navaho tradition, medicine path of the Red Willow Society in New Mexico.
Taoist tradition of the Shang-ching and Wudang.
Shamanic tradition of the Blue Wolf clan of Mongolia.
Peleku and Kanelu tradition of Kauai, Hawaii.
Esoteric practices of Egyptian yogic tradition.
"Remember, you are the beginning and the end of the path that you alone choose. Your mind dictates how you awaken, where your path takes you, and what you may obtain in this lifetime."
To learn more about Max please visit…